Peppered Eggs IT Support and Services
Peppered Eggs Employ highly talented IT Support Technicians that cover all aspects of Business Information Technology, First, Second and Third Line IT Support and Solutions. On this page we explore the main points a business must consider when looking for outsourcing your IT Support.
Have Your Support Tailored and Fixed in Price! 
 Questions you need to consider
Charges and number of Support hours the contract covers

What is required to keep the Support contract in force

What Support tasks are covered?

Exclusion's

What equipment is covered?

The process for logging IT Support requests

Are home / remote users supported?

Response times
Types of IT Support & What to expect
First Line IT Support

If you don't have a full time IT Department will you outsource your IT? Could it save You money? This Type of IT Support is a must for any small and medium sized business, Keep in mind 90% of all these Issues are resolved remotely & over the phone. Having the confidence to call and have any issues resolved fast is worth while, especially with modern business continuity demands.
First Line IT Support is supporting the day to day operations of your business, like recurring Tec problems. For example not being able to print! Returned E-mails, Spam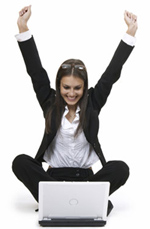 and Network Support issues. Any business (large or small) will have problems like these if not set up correctly. Any and all Issues need's fast & effective trouble shooting before they grow larger.

Network Support issues that occur could easily escalate, stopping you from working, or take days to resolve when it should take minuets. No matter the difficulty, fast effective IT Support is essential for First Line IT Support. It's the most cost effective way for small and medium sized business to get IT Support. With plenty of IT Support companies ask for testimonials, a good firm will be proud to show you what they can do. Find out the Cost of IT Support from Peppered Eggs and how affordable Quality Tec Support can be.

 ___________________________________________________________________________________________
Second Line IT Support

The Second Line IT Support Team mainly train other IT companies and outsource their services. Due to the departments expansion Peppered Eggs Second Line IT Support is now available directly to anyone. Second line support covers our Quality Web Design and web based date base, SQL solutions, Virtualization and IT Due Diligence.
 
Peppered Eggs Support other IT companies on the more problematic issues that occur with their clients systems. Effectively we outsource Second Line Support to IT companies that have difficulty resolving more complex IT issues.
 
 
Recently we have been training IT Departments on how to resolve recurring problems with their IT system, & improvement planning among many other consultancy services that we provide. This type of IT Support is usually needed with critical systems or Business Continuity, our clients range from industries from Finance to property & FTSE listed companies.
IT Training
Outsourced Consultancy
Emergency Support
IT Planning
 ___________________________________________________________________________________________
Third Line IT Support & Solutions

This Area of IT Support is where Peppered Eggs have made their name for excellence. Third Line IT Support is wide ranging and consists of enterprise class solutions. IT Solutions from Disaster Recovery and Service Oriented Architecture (SOA) and Software Development.

Recently a Medium/Large sized business of 300+ employees use our third line support in Planning and integrating all their applications, databases & software that they used.  The aim was to get everything talking together & translate that up to date information. Pulling together multiple Access Database's from each department and displaying the information in a user friendly way.

This Department of Peppered Eggs is made up of experienced, senior-level professionals, who look after the client from the first meeting, right through the project, and beyond.
 
Severity Levels & Escalation

IT Support, Level 1 - Green

Production IT network, sub-system, or product failure witch results in a critical impact to business operations with no viable work-around; or Repeated and excessive downtime due to product failure is causing a customer loss of revenue. Peppered Eggs will commit full-time resources to resolve the situation.
 
IT Support, Level 2 - Amber

Production network, sub-system, or product failure as which results in a service interruption or degradation impacting significant aspects of business operations and or client is at potential risk of losing actual or future revenue as a result. Workaround may or may not be available. Peppered Eggs will full-time resources during Standard Business Hours to resolve the situation.
 
IT Support, Level 3 - Red

A limited network, sub-system, or product problem which prevents some functions from meeting the specifications. Some business operations are impaired, but the network continues to function or a workaround is available. Peppered Eggs are willing to commit resources during Standard Business Hours to restore service to satisfactory levels.