Software Developers and Integration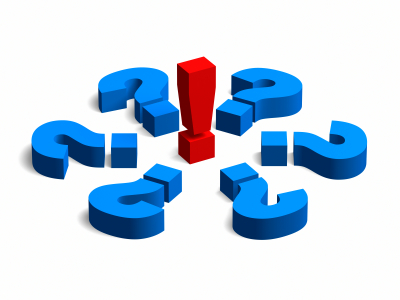 Being Flexible company division Of Peppered Eggs IT Support means that we can handle small or large project, our research and development is very intensive. Large groups of developers may seem appealing however with recent technological advancements in programming languages and tools they are only required for a very small minority of custom developed software. On the other hand employing a small dedicated and highly motivated team can prove much more rewarding and successful.
Need A Dedicated Software Developer?
Peppered Eggs Has a small software house based in London, Specializing in developing bespoke software to enhance business information systems. We are committed to developing cutting edge software utilizing the latest technologies to benefit our customers by reducing development time, reducing costs, and unleashing features and functionality which is beneficial to our customers businesses giving them a technological lead over there competitors.
We are determined to see that the improvements anticipated by our customers at the outset of a projectare made into a distinct reality by the end.
More than a Software Developer
At Peppered Eggs we manage a broader vision than most, with wider skill sets available to us like IT Support and Web Design experts, all could impact possible software development projects and all consulted when needed.
Software Developer Customer Relations
As a company we enjoy very close relations with our customers who give us a great insight and understanding of how each company operated and what is important to them. This detailed personal understanding of our customer's strengths our ability to meet and exceed their expectations of our software, and enlightens us to identify and promoted emerging technologies and techniques which our customers might not be aware.
Software Development: Case Study
Serviced Orientated Architecture (SOA)

A Department of a large Insurance Firm with 400 Staff needed to use various database information from its other departments, all the information needed to cross reference with existing software.

Peppered Eggs needed to incorporate all the various department databases and processes, as so they can monitor measure & organise the departments day to day. It needed to be displayed and used by staff department heads & directors.

Some of the business in this particular department is expiated (outsourced) to an express claims processing company.They needed a flexible and customisable portal, web based interface to gather all the information, applications and people they need to do business with. Taking relevant bits of Information from All departments databases.
Staff could see what was happening, IN REAL TIME!
The tailored software needed up to date bar charts to track outputs and show the underlying data values for them. They needed an interface for both staff in house and the outsource company. The Software needed to inspect time periods and be able to drill down into the information in near real time, to gauge whether measurements are out side their targeted ranges.

Also needed was a process of alerts, not simply e-mails from colleagues in-house, outsourced, they are near real time SYSTEM generated alerts that show small problems so they can be dealt with before they grow. This alert measuring model was coded and timed into the design points in business process model.
"Incorporating departments needed more accurate analysis of business process and effectiveness,
If you can't measure it, you can't improve!
 We now have a greater flexibility to change with business conditions."

Off The shelf & Coded Software

We chose from a variety of Off the shelf process related portals, reconfigured and re arranged with coding to produce customised views for staff, partners and the Firms department director, outsource company and customers.

The staff members interface has their Key performance Indicators (KPI) displayed, showing them how they are doing against their performance plan.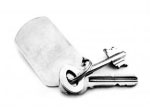 Example Day to day 

"Claims are well above target! & it damages staff members pay packet; they can drill down and find out about the contributing factors. A graph charts show them that claims dealt in house are high compared to the claims dealt with by the out sourced company. The internal staff are paying out to much on claims!"


Drilling down the manager is reminded that none of the departments more complex claims are outsourced. For every other claim type they are paying out more with the claims dealt with by this outsourced company.


It's the Outsourced Company that are over spending on all the smaller claims.  So contrary to this staffs summery charts it's actually this company that are attributing His or Her staffs KPI missing its mark." All the Information can be delved into and measured easily and in Real Time!


Peppered Eggs relate costs and resources with activities, and run simulations to see the impact on business changes, so we can see process bottlenecks prior to implementation. These results can be e-mailed to the directors of the outsourced company as 'food for thought' but they can do better than that! Now all the current claims are displayed showing who & what company is handing it, and showing what stage that claim is in the process flow.


Anyone with a click can put that claim on hold, without having to get anyone else involved! Or with a click reduce or cut off the amount of claims going to this outsourced company altogether. True and instant Micro Management!


With Peppered Eggs it's not just compiling information but using the information and planning it around your business model.


Ready to integrate your business and take control!


Peppered Eggs Services
Business Models and Data Flow Analysis


You may also be interested in:

IT Support

Disaster Recovery






Software Developers UK, Software Integration,Software Development, Software Developer London